James Dyson is excited about the SafetyNet invention, Jim Al-Khalili cant wait to study Saturn up close and Amanda Levete looks to a resurgence of civic space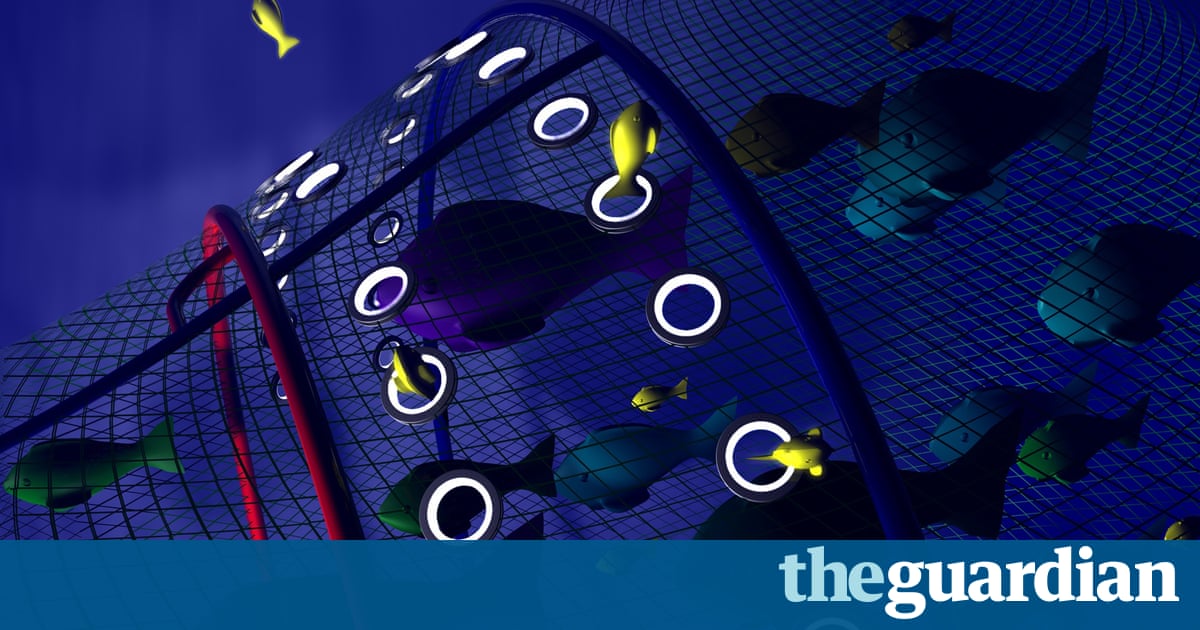 Transport
Mass production of driverless cars
By Jimmy Wales
The human brain is an amazing machine. It can make an unperceivable number of calculations a second. This outstanding ability is widely implemented during one of the most neurologically challenging actions people are engaged with on a daily basis: driving.
Several areas of the brain act in collaboration in order to receive, process, prioritise and implement real-time data perceived during driving. These complex processes may pass unnoticed by the driver, but their uninterrupted functioning is crucial.
The difference between life and death might be determined by a delay of only 100 milliseconds in response time. At high speeds, this micro timeframe can translate into several feet, which may in turn be the difference between avoiding danger and a fatal crash. Such a minor delay may be caused by any minimal distraction: a sudden noise, a quick glance at the phone or a random thought.
So what I am most excited about for 2017 is the groundbreaking invention that has the ability to minimise these dangers and potentially save millions of lives on the road: driverless cars.
We are getting closer than we thought, faster than we imagined, to having mass production of safe and reliable driverless cars. Many people have heard about this innovation, but not many realise how fast it is coming and how dramatically it is going to change society.
In 2016, it is estimated that worldwide automobile accidents claimed the lives of more than 1.1 million people, while more than 31 million people were injured. Once this technology is commonplace and driverless cars are ubiquitous, those numbers will shrink to a tiny fraction of what they are today.
The social impact will be even greater, to an extent that is very hard to fully imagine right now. Driverless cars will make car-sharing so much easier and more efficient that we could make do with 80% fewer cars. That would translate into less environmental pollution by decreased fuel consumption, less traffic congestion, fewer hours wasted on the roads and less need for car parks. Roads could be laid out very differently, making traffic more efficient and safer for passengers and pedestrians.
Modern technology excels in saving us precious time and making our daily lives easier. The next technological innovation will also make our roads much safer.
Jimmy Wales is an American internet entrepreneur and the co-founder of Wikipedia and Wikia.
Diet
Food goes back to basics
By Thomasina Miers
The past few years has been all about fad diets, cutting out food groups, and buying expensive ingredients to chase superfoods and super health. None of this is realistic. And after a year in which our foundations have been rocked, I feel that dieting adds an unhealthy uncertainty to our lives that we really dont need.
Food should not be about denial, guilt or killing ourselves. It is about nurturing, comfort and spending time with people who are important to us. It is about comradeship and community and breaking down barriers. We need that more than ever.
Next year will be about simplifying and going back to basics in the kitchen. The healthiest way to eat is to go as close to the source as possible. Lots of vegetables, which are cheap; lots of grains and beans. Meat only occasionally, and when it has been well looked after. My point isnt that we spend hours or a fortune in the kitchen, just that we adopt an old-fashioned approach where we avoid processed food. I have three children and zero spare time, but we eat well. Dinner is often just kale sauteed in garlic and olive oil on toast with a fried egg on top.
I think well see this in restaurants, too. When was the last time you heard anyone raving about a 20-course tasting menu? It feels as though that is from the last decade. Now its all short menus and home cooking and milk from cows who might actually have eaten some grass in their lives. There is a comfort in that, and I think it plays into deeper insecurities many of us are experiencing.
Thomasina Miers is a cook, food writer and broadcaster, and the founder of the Wahaca chain of Mexican restaurants.
Astronomy
The Cassini missons grand finale from Saturn
By Jim Al-Khalili
Read more: www.theguardian.com