Today much of the country joins together in collective shock, disbelief, anger and fear after Donald Trump was declared the winner of the 2016 election early Wednesday morning. For women, people of color and LGBTQ communities, it's especially hard to fathom that we live in a country where we are regarded by so many as less than.
At this point, the present is hard to comprehend and the future is terrifying to imagine. And yet, we must find ways to remain hopeful and remember what makes this country good. As President Barack Obama said in a speech Wednesday: "The point, though, is that we all go forward with a presumption of good faith in our fellow citizens. Because that presumption of good faith is essential to a vibrant and functioning democracy."
The following 18 poems depict a variety of emotions, states and stories from fury to grief to hope. From Maya Angelou to Claudia Rankine, the writers behind these poems remind us of the progress we have made as a nation, how much we have overcome in the past, and how much more work we have yet to do. May their words help you mourn, cope and fight, today and going forward.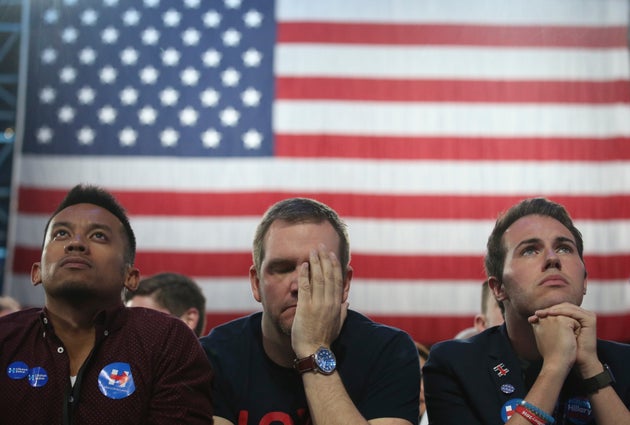 1. "'Hope' is the thing with feathers"
by Emily Dickinson
I've heard it in the chillest land
And on the strangest Sea
Yet never in Extremity,
It asked a crumb of me.
2. "Still I Rise"
by Maya Angelou
You may shoot me with your words,
You may cut me with your eyes,
You may kill me with your hatefulness,
But still, like air, I'll rise.
3. "Viewers may think that they can process it all"
by Stephanie Gray
if nothing ever happened here, if it wasn't a country club, if there wasn't magic in actuality, if you didn't dislocate the phrase, if you didn't grind the blue sky, if it hadn't been a downward trajectory, if the shadow didn't undo itself, if you all weren't all on break, if everyone didn't shut down, if Canada wasn't in the escape plans, if the future wasn't sparkling with nostalgia
4. "Now That We Have Tasted Hope"
by Khaled Mattawa
Now that we have tasted hope
And dressed each other's wounds with the legends of our
oneness
Would we not prefer to close our mouths forever shut
On the wine that swilled inside them?
5. "Moon for Our Daughters"
by Annie Finch
Moon that is linking our daughters'
Choices, and still more beginnings,
Threaded alive with our shadows,

These are our bodies' own voices,
Powers of each of our bodies,
Threading, unbroken, begetting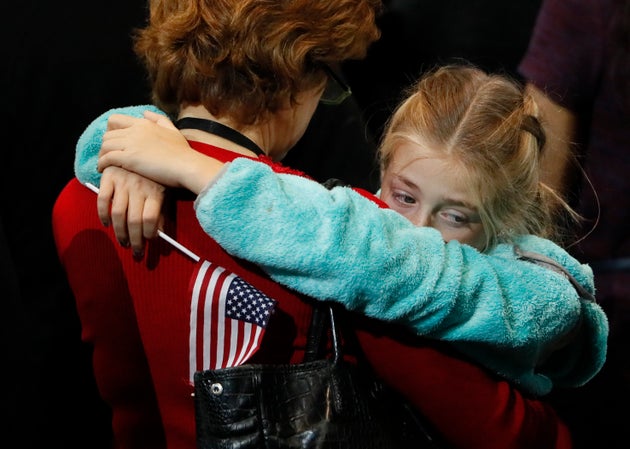 5. "It Comes in Every Storm"
And don't you feel also, perhaps, a stormy sorrow on the skin of time,
like a scar that opens again
there where the sky was uprooted?
6. "@ the Crossroads A Sudden American Poem"
by Juan Felipe Herrera
As we reflect & pray & meditate on their brutal deaths
Let us celebrate those who marched at night who spoke of peace
& chanted Black Lives Matter
Let us celebrate the officers dressed in Blues ready to protect
Let us know the departed as we did not know them before their faces,
Bodies, names what they loved, their words, the stories they often spoke
Before we return to the usual business of our days, let us know their lives intimately
7. "Sci-Fi"
by Tracy K. Smith
There will be no edges, but curves.
Clean lines pointing only forward.

History, with its hard spine & dog-eared
Corners, will be replaced with nuance,

Just like the dinosaurs gave way
To mounds and mounds of ice.
8. "Some years there exists a wanting to escape…"
by Claudia Rankine
"Everything shaded everything darkened everything
shadowed

is the stripped is the struck —

is the trace
is the aftertaste.

I they he she we you were too concluded yesterday to
know whatever was done could also be done, was also
done, was never done

The worst injury is feeling you don't belong so much
to you "
9. "Abeyance"
by Rebecca Foust
I know the night lives inside you. I know grave,
sad errors were made, dividing you, and hiding
you from you inside. I know a girl like you
was knifed last week, another set aflame.
I know I lack the words, or all the words I say
are wrong. I know I'll call and you won't answer,
and still I'll call.
10. "American Pharoah"
by Ada Limón
Despite the morning's gray static of rain,
we drive to Churchill Downs at 6 a.m.,
eyes still swollen shut with sleep. I say,
Remember when I used to think everything
was getting better and better? Now, I think
it's just getting worse and worse.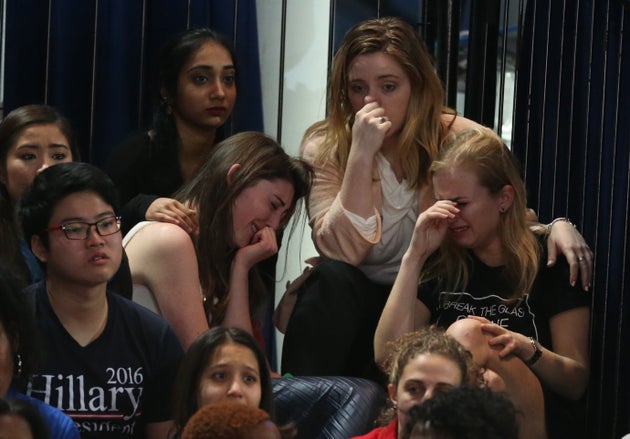 11. "Hands"
Pulled
until they shriveled away, two hungry mouths
askance and blooming, reminding her

that she was still woman always multiplying
as life's little nubs and dreams came bucking up
in her disjointed. How on the god-teeth

she cut this life, offered her hands and vessel
to be made wide, made purposeful,
her body opalescent with all our clamoring,

our bloodline of what once lived
and will live and live again.
12. "What it Look Like"
by Terrance Hayes
Don't you lie
about who you are sometimes and then realize
the lie is true? You are blind to your power, Brother
Bastard, like the king who wanders his kingdom
searching for the king. And that's okay.
No one will tell you you are the king.
No one really wants a king anyway.
13. "What Changes"
by Naomi Shihab Nye
Someday
we will learn how to live. All of us
surviving without violence
never stop dreaming how to cure it.
What changes?
14. "Everybody Has a Heartache: A Blues"
by Joy Harjo
This man speaks to no one, but his body does.
Half his liver is swollen with anger; the other half is trying
To apologize
What a mess I've made of history, he thinks without thinking.
Mother coming through the screen door, her clothes torn,
Whimpering: It's okay baby, please don't cry.
Don't cry. Baby don't cry.
And he never cries again.

Everybody has a heartache — 
15. "To Be A Woman"
by Alice Walker
To be a woman
Does not mean
To Wear
A shroud;

The feminine
Is not
Dead
Nor is she
Sleeping

Angry, yes,
Seething, yes.

Biding her time;

Yes.

Yes.
16. "A Queerification"
by Regie Cabico
humor me queerly
fill me with laughter
make me high with queer gas
decompress me from centuries of spanish inquisition
& self-righteous judgment
like the blood my blood
that has mixed w/ the colonizer
& the colonized
17. "Global Warming"
by Jane Hirshfield
When his ship first came to Australia,
Cook wrote, the natives
continued fishing, without looking up.
Unable, it seems, to fear what was too large to be comprehended.
18. "The Border: A Double Sonnet"
by Alberto Ríos
The border is where flint first met steel, starting a century of fires.
The border is a belt that is too tight, holding things up but making it hard to breathe.
The border is a rusted hinge that does not bend.
The border is the blood clot in the river's vein.
The border says stop to the wind, but the wind speaks another language, and keeps going.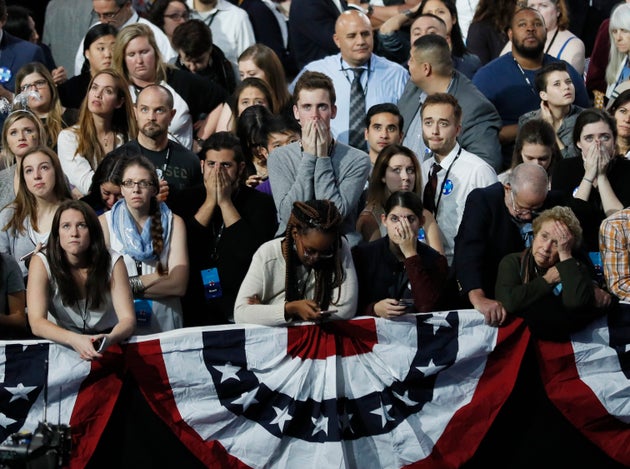 Read more: www.huffingtonpost.com