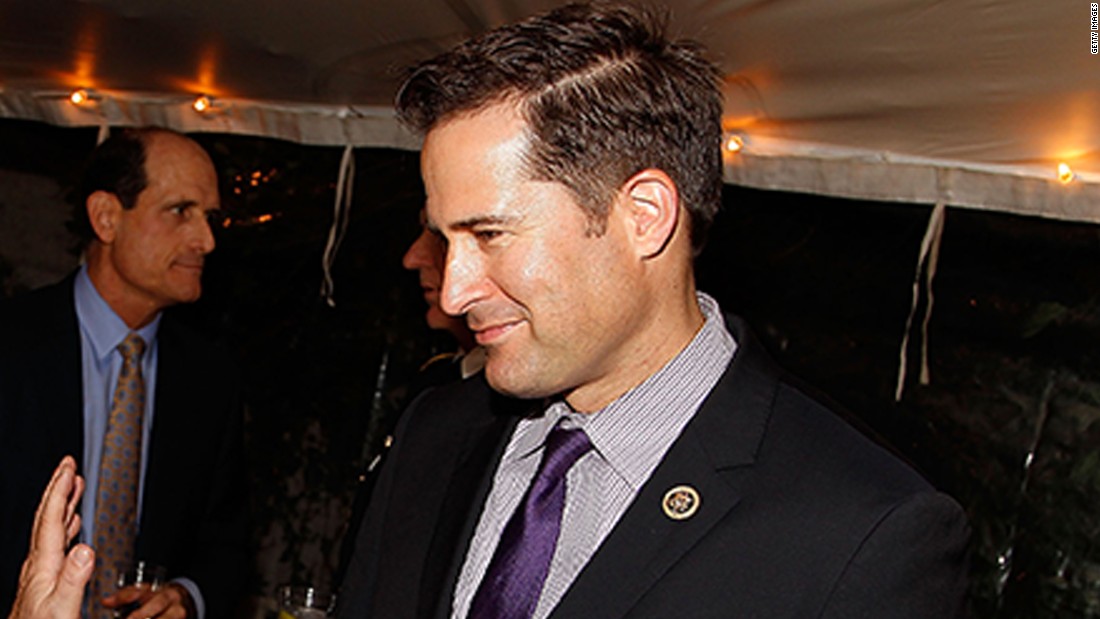 (CNN)Alexandria Ocasio-Cortez's massive upset of 10-term Rep. Joe Crowley in New York earlier this week creates a yawning opening in the ranks of future Democratic leaders.
With Crowley gone,
an entire generation of aspiring Democratic leaders has been wiped out
— some from impatience, others from lack of political skill. Regardless, a vacuum now exists between Pelosi (78 years old), House Minority Whip Steny Hoyer (79) and House Assistant Minority leader Jim Clyburn (77) — the three top ranking Democrats in the House — and the rank-and-file in the party.
Politics abhors a vacuum. So I reached out to a handful of the close observers of House Democratic politics and asked them for names of current members who could, should or will step into the void. There was a remarkable amount of diversity in their picks — only Illinois Rep. Cheri Bustos was mentioned more than once. There was also a fair amount of geographic diversity — members from Washington State, Arizona, Texas and New York were all mentioned. And age diversity! Three of the Democrats are in their 50s, four are in their 40s and three are in their 30s.
I've grouped them below by age. Who did I miss? Send me an email at cillizza@cnn.com!
30-somethings
* Ruben Gallego (38)
: The Arizona Democrat has held the strongly Democratic 7th district since 2014. He's a regular presence on cable TV and has a compelling personal story: Harvard, Marine Corps, service in Iraq. Gallego has also been a strong voice in opposition to Pelosi and voted for Rep. Tim Ryan (Ohio) for leader after the 2016 election. "We can't walk away from the 2016 election without learning an important lesson,"
Gallego said at the time
. "What we're doing now is not working. We have an opportunity for change, and we should take it."
*
Seth Moulton (39)
: The Massachusetts Democrat is a man in a hurry. Elected in 2014,
he has been one of the lead agitators against Pelosi's leadership
. And like Gallego he has a resume ready-made for politics: Harvard undergrad and business school, four terms in Iraq, a Marine Corps captain. The question is where Moulton's ambitions will take him. He is someone mentioned as a potential 2020 Democratic candidate for president — although that would be something of a longshot.
40-somethings
*Joaquin Castro (43)
: Joaquin is the slightly lower-profile of the Castro brothers of Texas. (His brother, Julian, was Secretary of Housing and Urban Development in the Obama administration and spent months in the mix to be Hillary Clinton's vice presidential pick.) Castro was one of the first people to congratulate Ocasio-Cortez on her victory, which raised some eyebrows.
Castro is close to Pelosi
,
having been put on the House Intelligence Committee by the California Democrat
and being considered to be chair of the DCCC as well. It's not clear how that closeness will play in the post-Pelosi era.
*
Derek Kilmer (44)
: Of everyone on this list, the Washington State Democrat is among the lowest-profile nationally. Elected in 2012, Kilmer has generally been a Pelosi loyalist but, along with Joe Kennedy, agitated for rules changes within the caucus –
– including the creation of vice ranking members
— following the 2016 election. (Kilmer is now the vice ranking member on the Appropriations Committee.)
* Ben Ray Lujan (46): The New Mexico Democrat is part of a major political family in the Land of Enchantment: His father, Ben, was a longtime speaker of the state House. Lujan, unlike almost everyone else on this list, is currently a member of the party leadership: He has chaired the DCCC for each of the last two cycles. Like many on this list, his closeness to Pelosi could be a double-edged sword.
50-somethings
* Lisa Blunt Rochester (56): Rochester, the lone House member from Delaware, was elected in 2016 — making history as the first woman and first person of color to hold federal office in Delaware. Her experience (she served in a variety of positions within the Delaware government) and personal story (her husband died suddenly, leaving her to raise two children herself) are compelling. Her problem? She's totally unknown beyond the borders of the First State.
Read more: www.cnn.com